Atlanta Rhythm Section, Low Cut Connie, Sister Sparrow & the Dirty Birds & More Highlight Levitt Pavilion Summer Concert Series Presented by Coordinated Health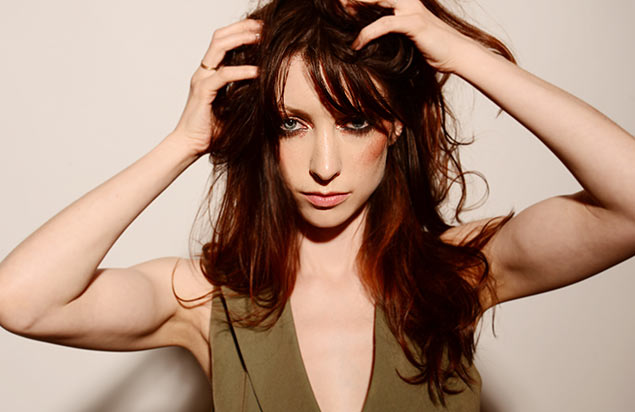 Series features over 50 free concerts for the community at SteelStacks from May to September
BETHLEHEM, PA—Atlanta Rhythm Section, Low Cut Connie, Sister Sparrow & the Dirty Birds, Choir! Choir! Choir! and GRAMMY winners Blind Boys of Alabama & Paul Thorn are among the many artists performing this summer at the Levitt Pavilion SteelStacks Summer Concert Series Presented by Coordinated Health. The series, which kicks off with a preview weekend May 18-19 and runs through Sept. 8, features more than 50 free shows at the Levitt Pavilion, located at the base of the iconic Bethlehem Steel blast furnaces on the city's SouthSide.
On May 26, the Levitt Pavilion welcomes the one and only Atlanta Rhythm Section. A part of the southern rock scene for more than 30 years, this band is known for hits like "So Into You," "Champagne Jam," "Imaginary Lover" and "Spooky." During its career, it has recorded 15 albums of original material, delighting audiences from coast to coast with its unique sound.
A favorite on the festival circuit, Sister Sparrow & the Dirty Birds has averaged more than 150 shows annually since forming in 2011. The band, which performs Aug. 31 at the Levitt, boasts an impressive list of festival appearances including Bonnaroo, Firefly, Mountain Jam, Telluride Jazz Festival, Austin City Limits and more.
"Coordinated Health has been a strong advocate for bringing arts, culture and music to the Lehigh Valley over the years," says Coordinated Health Chief Executive Officer Dr. Emil DiIorio. "This year, we're introducing a series of physician talks before select shows to bring healthcare topics even closer to the community. We are very proud to partner with ArtsQuest to attract such a diverse array of talent to our region, which in turn enhances the quality of life for everyone who lives, works and plays in the Lehigh Valley."
Other Levitt Pavilion Summer Concert Series highlights include five-time GRAMMY winners Blind Boys of Alabama with Paul Thorn June 1 (part of national Levitt tour); Tom Petty tribute Damn the Torpedoes June 8; Ken Goldstein and the LA Hustle, ArtsQuest's 2018 Artist in Residence, on July 5; Classical/hip-hop stars Black Violin Aug. 23 and popular indie rock act Low Cut Connie Sept. 2.
On June 15, the Levitt will feature Choir! Choir! Choir!, the dynamic musical choir that's equal parts singing, comedy and community-building. Started as a weekly drop-in singing event by Daveed Goldman and Nobu Adilman (AKA "DaBu"), this Canadian duo teaches audience members vocal arrangements and records the ensuing performance. In 2016, the group gained widespread media attention and acclaim when its video of David Bowie's "Space Oddity" from the Art Gallery of Ontario went viral only days after Bowie's passing.
"Since its opening in 2011, more than 433,000 people have enjoyed 325 free concerts at the Levitt Pavilion at SteelStacks," says Levitt Pavilion Executive Director Julie Benjamin. "This is a community music venue in every sense, from the support of Coordinated Health and local sponsors and donors, to the many volunteers who donate time and talent so others have a great experience at these shows.
"We thank all of our donors, sponsors and partners, including the City of Bethlehem, Bethlehem Redevelopment Authority, Bethlehem Area School District and County of Northampton, for helping to make this community music venue possible."
In addition to Coordinated Health, the region's only specialized hospital and health network, sponsors at the Levitt Pavilion include PPL Corporation, Beck Packaging, Provident Bank, People First Federal Credit Union, Aesthetic Surgery Associates, PSECU, Embassy Bank, QNB Bank, Fellowship Community, Christmas City Veterinary Hospital, BB&T Bank, Lehigh Valley Community Foundation, Gross McGinley, LLP and Chevy 21, the official auto partner of the Levitt Pavilion. Funding for the series is also provided by the Mortimer & Mimi Levitt Foundation.
For more information on the Levitt Pavilion Summer Concert Series, check out www.levittsteelstacks.org, like www.facebook.com/levittsteelstacks/ or follow twitter.com/levittstacks.
2018 Levitt Pavilion Summer Concert Series Lineup
Shows begin at 7:30 p.m. unless otherwise noted.
Levitt Preview Weekend
May 18: Sarah Ayers & Friends with Stacy Gabel (Blues Rock)
May 19: Alpha Zero Three with Cubbage (Rock)
May
May 25: Motherfolk (Folk, Rock & Americana)
May 26: Atlanta Rhythm Section (Rock)
May 27: Slam Allen Band (Blues)
May 28: Still Surfin' – A Tribute to The Beach Boys (Surf Pop)
May 31: Funky Dawgz Brass Band (R&B & Funk)
June
June 1: Paul Thorn and The Blind Boys of Alabama (Blues)
June 2: Mile Twelve (Bluegrass)
June 7: Caleb Hawley (Soul & Rock)
June 8: Damn the Torpedoes: Tribute to Tom Petty (Rock)
June 9: Hannah Gill & the Hours (Indie, Pop & Rock)
June 10: David Wax Museum (Roots & Folk)
June 14: The Brevet (Americana, Rock)
June 15: Choir! Choir! Choir! (Musical Choir)
June 16: TBA
June 17: Southern Avenue (Blues & Soul)
June 21: The Iguanas (Roots Rock)
June 22 (8 p.m.): Domenic Marte (Bachata) – part of SABOR Latin Festival
June 23 (8 p.m.): Jose "El Canario" Alberto (Salsa) – part of SABOR Latin Festival
June 24: Sun Parade (Indie Pop & Rock)
June 28: Karikatura (Transglobal Soul)
June 29: The Aardvarks (Pop & Rock)
June 30: Pokey LaFarge (Country, Jazz & Blues)
July
July 1: Devon Gilfillian (Blues & Soul)
July 4: The Allentown Band (Patriotic)
July 5: Ken Goldstein and the L.A. Hustle (Rock)
July 6: Magnum (Rock)
July 7: The Nightowls (Funk & Soul)
July 12: Royal Jelly Jive (Rock & Soul)
July 13: Thornetta Davis (Blues)
July 14: Cicada Rhythm (Folk & Americana)
July 19: Drew Nugent & the Midnight Society (Vintage Jazz) – part of SouthSide Swing
July 20: David Ostwald's Louis Armstrong Eternity Band (Jazz/Swing) – part of SouthSide Swing
July 21: The New Orleans Cottonmouth Kings (New Orleans Jazz) – part of SouthSide Swing
July 26: Madaila (Indie Pop)
July 27: Filmore (Country)
July 28: Daniel Ellsworth & the Great Lakes (Indie Rock)
August
August 16: Walden (Indie Rock)
August 18: The Drifters (Motown & Doo Wop)
August 19: KICK – The INXS Experience (New Wave)
August 23: Black Violin (Classical & Hip-Hop)
August 24: House of Hamill (Celtic)
August 25: The Duke Robillard Band (Blues)
August 30: Bonerama (Brass, Funk & Rock)
August 31: Sister Sparrow & the Dirty Birds (Rock, Soul & Funk)
September
September 1: Bakithi Kumalo & the All Star Graceland Band: Paul Simon's Graceland Album Tribute (Pop & World Music)
September 2: Low Cut Connie (Rock)
September 3: Vanessa Collier (Blues)
September 6: Amasa Hines (Rock)
September 7: Oliver Hazard (Indie Rock, Folk & Jam)
September 8: Start Making Sense: Talking Heads Tribute (New Wave, Rock & Post Punk)