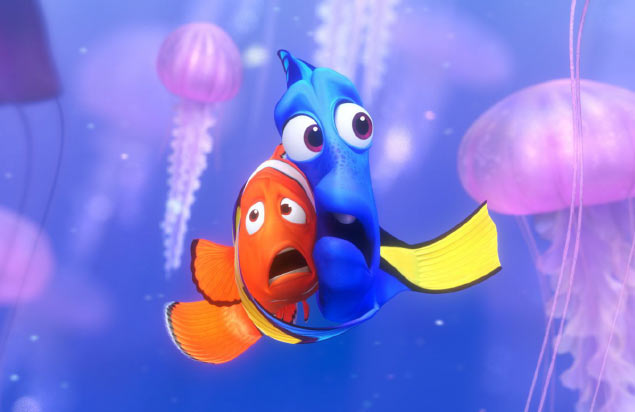 Levitt Pavilion SteelStacks' Free Family Movie Series Features 'Mulan,' 'Spider-Man: Into the Spider-Verse' & More
Series, presented by UGI Utilities, kicks off June 12, 7:30 p.m., with 'Mary Poppins Returns'
BETHLEHEM, PA — Families can enjoy summer nights under the stars while watching some of their favorite films during the free Levitt Pavilion Family Movie Series Wednesdays, 7:30 p.m., starting June 12. Highlights of the series include the Academy Award winning films "Spider-Man: Into the Spider-Verse," "Finding Nemo" and "Babe," as well as popular classics "Mulan," "Willy Wonka & the Chocolate Factory" and "Snow White and the Seven Dwarfs."
The complete Levitt Pavilion Family Movie Series lineup is:
Mary Poppins Returns | June 12
Babe | June 19
Mulan | June 26
Willy Wonka & the Chocolate Factory | July 10
Spider-Man: Into the Spider-Verse | July 17
Peter Rabbit | July 24
Finding Nemo | July 31
Incredibles 2 | August 14
Snow White and the Seven Dwarfs | August 21
The Levitt Pavilion Family Movie Series is presented by UGI Utilities and made possible thanks to the support of KidsQuest, Dr. Jeannine Wyke Pediatric Dentistry, PA Leadership Charter School, Muhlenberg College Wescoe School of Continuing Education, Diakon and Commonwealth Charter Academy.
Food and Beverages are available for purchase at Levitt Pavilion's Mack Track Stop and the Mike & Ike Bistro in the ArtsQuest Center at SteelStacks. Free parking is available in the parking lots on First Street adjacent to the SteelStacks campus.
The Levitt Pavilion at SteelStacks located at 645 E. First St., Bethlehem, offers free family programming, including 50 free concerts for the community all summer long. For more information, visit www.levittsteelstacks.org.