Board of Directors
Timothy Canfield · Chair
Vice President & Retail Marketing Manager
TD Bank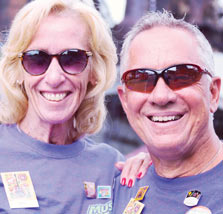 Mario Galante · Vice Chair
Community Volunteer
Community is defined as a feeling of fellowship with others as a result of sharing common attitudes, interests and goals. Spending one night on the Levitt Lawn, one can certainly feel that that definition applies to the crowd gathered in this unique energetic environment. Levitt is a place to enjoy a wide variety of music and spend a wonderful summer evening. However it does not stop there. I love Levitt for the community it has created that is different from anything else. A common bond of purpose, friendship, and euphoria permeates the atmosphere on the lawn. I love being part of the board and watching the fires of Levitt grow and burn brighter every year. The community and corporate support is amazing. But the true success of Levitt lies in the community that gathers at every concert. The many familiar faces and the many new faces we see every night. Come join us on the lawn, support the vision of great live music in an awesome setting, have some great fun and be part of the force that keeps the community growing and the fires of Levitt burning. See you on the lawn!!!
Jeffrey Hunsicker · Secretary
Forensic Consultant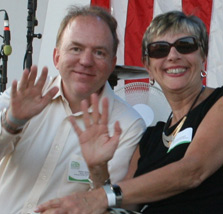 Victor Schmidt · Treasurer
Corporate Secretary
Kramer Textiles
Levitt is such an wonderful charity to support- bringing community together with free music. As a Southside resident of Bethlehem, I feel blessed to have this wonderful venue in our own backyard. I have been fortunate to have been able to travel to other Levitt pavilions across the country- but ours is definitely the crown jewel. Mocha & I look forward to seeing everyone on the lawn this summer or at a Friends of Levitt backstage event!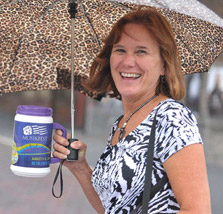 Marie Arnold
Community Volunteer
"I love the Levitt Pavilion for all that it brings to everyone involved. For the artists who get to showcase their talents at an amazing venue. For the patrons who can enjoy a great night out under the stars listening to amazing music. And for the youth of the area who will have the opportunity for a private session with some of the artists to learn about music. What's not to LOVE AT THE LEVITT PAVILLION"
Stephen Bowers
Vice President,
Commercial Lending – National Penn
Dan Miller
Unit Manager CACi & II Production
Mack Truck Inc.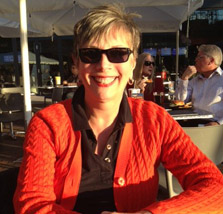 Mary Stubbmann
Chief Operating Officer
Kevitch, Chung & Jan Aesthetic Surgery Associates
One of my favorite ways to spend a summer evening is sitting on the lawn at the Levitt Pavilion Steel Stacks with a great wine and great friends. Love it at Levitt!

Phillip Gauffreau
Senior Project Manager, Geotechnical Engineering Services
Maser Consulting
Carol Koenig
Owner/Designer
Carol Koenig Interior Design
Tara McBrearty
Director of Service Operations, Regional Service & Repair
Olympus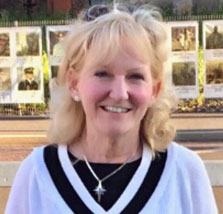 Terri Mento
Vice President of Human Resources
Valley Youth House
"Life is about the little moments, like the moment when the whole crowd at Levitt sings with the band in unison!"

William "Tito" Negron
Technical Media Arts Director
LifeChurch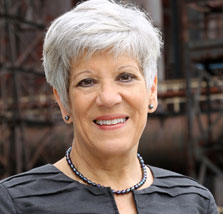 Donna Taggart
President
Taggart Associates
As President of Taggart Associates, a consulting firm "helping communities build unique urban environments", combined with my love of music, serving on the Levitt Board is a natural fit. Living only two blocks from the pavilion, I actually never have to leave my back yard to hear the wonderful bands that perform all summer long. What draws me to Levitt though is sitting with my friends and family down on the lawn in front of the blast furnaces enjoying music together in an amazing urban environment, and making new friends along the way. I am thrilled to be part of the Levitt Pavilion Steel Stacks family.