About Levitt Pavilion SteelStacks
What we do…
Levitt Pavilion SteelStacks is a nonprofit community organization that presents nearly 50 FREE concerts each summer as part of the Levitt Summer Concert Series. The concerts take place at the Levitt Pavilion nestled at the base of the iconic Bethlehem blast furnaces on the SteelStacks arts and culture campus.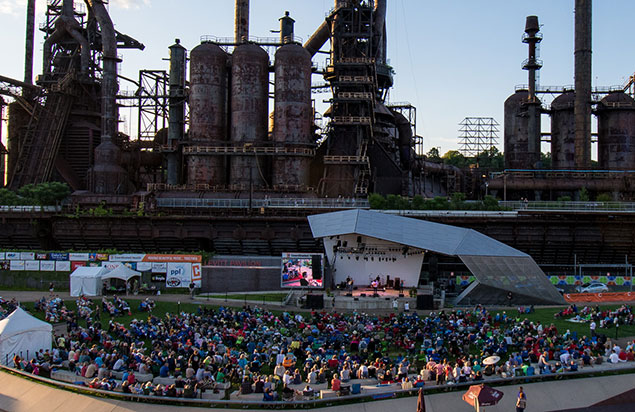 Photo: Keith Huylebroeck
Why…
We believe music brings people together and we're committed to strengthening our community through the arts. Levitt Pavilion has presented nearly 600 free concerts since its opening in July 2011. Check out a concert on the Levitt lawn and see for yourself!
Levitt free programming is made possible by the generous support of our donors and sponsors. Nearly 80 percent of the annual operating budget is raised locally. Love the idea of free music for the community? Become a Friend of Levitt.
Levitt Foundation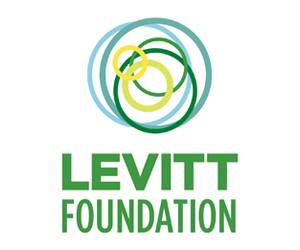 Levitt Pavilion SteelStacks is part of a national network of outdoor Levitt music venues and Levitt AMP concert sites dedicated to strengthening the social fabric of communities in America through free, live music in public spaces. Presenting high-caliber talent and a broad array of music genres and cultural programming, Levitt venues are welcoming, inclusive destinations where families, friends, and neighbors of all ages and backgrounds come together. Levitt venues are managed, programmed, and supported by Friends of Levitt nonprofit partners, and the Levitt AMP Music Series is presented by a range of nonprofit organizations. In 2023, the Levitt network is presenting 650+ free concerts in more than 40 towns and cities across the country, with audiences over 750,000. www.levitt.org.
There are currently eight permanent Levitt venues, each managed, programmed and supported by a Friends of Levitt nonprofit. In addition to our Levitt Pavilion SteelStacks, here are the other Levitt locations:
Levitt Pavilion Westport
Westport, CT
Opened in 1974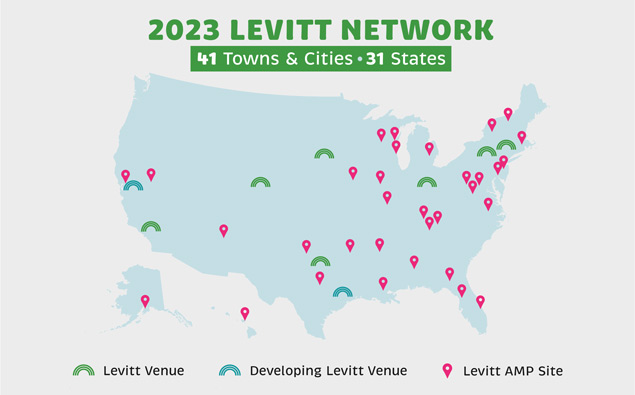 Levitt Pavilion Los Angeles
Los Angeles, CA
Opened in 2007
Levitt Pavilion Arlington
Arlington, TX
Opened in 2008
Levitt Pavilion Denver
Denver, CO
Opened in 2017
Levitt Pavilion Dayton
Dayton, OH
Opened in 2018
Levitt Shell Sioux Falls
Sioux Falls, SD
Opened in 2019