Friends of Levitt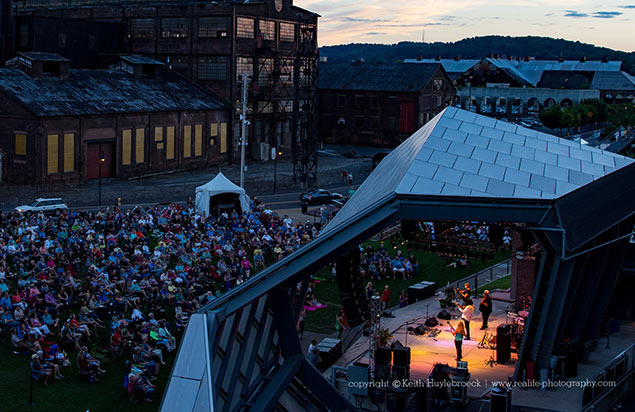 Why Become a Friend of Levitt?
Your donation supports our mission to build a diverse community through the power of free live music.
Levitt Pavilion SteelStacks is part of a truly exceptional national network of outdoor performance venues featuring nearly 50 FREE professional concerts each summer. Levitt SteelStacks is a gathering space that strengthens the social fabric of our community through the power of free, live, outdoor music.
The goal of the Levitt National Foundation is to inspire the best of American city life by:
Creating community and social interaction among people of all ages and backgrounds
Empowering communities across America to reclaim green spaces and reinvigorate public spaces
Ensuring access to the performing arts for all through high quality free concerts
The Benefits
For an annual membership donation of $150.00 or more to Friends of Levitt Pavilion SteelStacks, you can:
Bring together people of all ages and backgrounds
Ensure access to high caliber performing arts for all
Create a more vibrant city
Join us backstage for drinks & snacks before select shows
Enjoy Meet & Greet opportunities with some of our nationally touring artists
Receive invitations to a number of special events throughout the year
Receive Levitt's monthly e-newsletter, "The Green Scene," providing news from the Levitt Lawn exclusively for Friends of Levitt
If you are able, please consider donating $150.00 or more for your Friends of Levitt Pavilion membership. Supporting Levitt Pavilion SteelStacks allows us to bring free music to our community and your donation directly supports Levitt's operating needs to book performers, to produce nearly 50 concerts and 10 movie nights and to repair and replace production equipment.