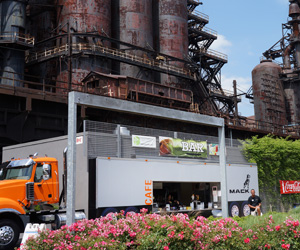 Dining · Mack Truck Stop
The Mack Truck Stop offers a variety of options including burgers, chicken fingers, pretzels, ice cream and more. Yuengling Draft Beers, Franklin Hills Wines and Specialty Cocktails are also available. Credit cards and touchless payments (apple pay/ google pay) are accepted. Come early and enjoy dinner on the lawn! The Mack Truck Stop typically opens (1) hour prior to each show. Hours may vary by event.
Menu is subject to change.