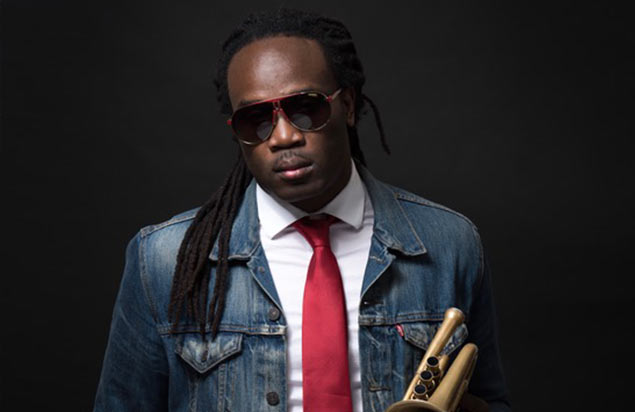 Shamarr Allen
Saturday, May 22 · view days & times
Venue: Levitt Pavilion SteelStacks

FREE
Shamarr Allen is the definition of New Orleans! Hailing from the Lower 9th Ward of New Orleans, Allen has influences in jazz, hip-hop, rock, funk rhythms, blues and country. He is the lead vocalist and trumpeter of his band, Shamarr Allen & The Underdawgs. In addition to performing with his band, Allen has collaborated with many renowned artists around the world such as Willie Nelson, Patti LaBelle, Galactic, Harrick Connick Jr., and Lenny Kravitz, to name a few. He is a sought after artist for festivals and venues around the world. In addition to displaying his skills on the front-line as a lead performer, Allen is also a music composer, writer and producer. With a scintillating and unique sound, look and exemplary talents, Allen transcends musical boundaries. He is the True Orleans experience!
All free tickets will be released the Monday prior to the next weekend's concerts. Free tickets will be available on the Levitt Pavilion SteelStacks website or by visiting or calling the ArtsQuest Center Box Office, (610) 332-3378. An individual may reserve up to two pods per Levitt season concert. One ticket for a Levitt lawn pod is good for up to four people. One ticket for a table located on the Air Products Town Square is also good for up to four people. A ticket for a pod on the Levitt Lawn will be considered "unused" and will be released to the public for walk-ups if not scanned in by 15 minutes after the start of each show. Visit the "What to Know" page on levittsteelstacks.org for more information about policies and procedures.
Partners
This program is being funded in whole or in part with funding from the Grow NORCO Grant Program through the County of Northampton Department of Community & Economic Development.
Schedule
Venue Information
Levitt Pavilion SteelStacks
645 E. First Street
Bethlehem, PA 18015
610-332-1300
map & directions