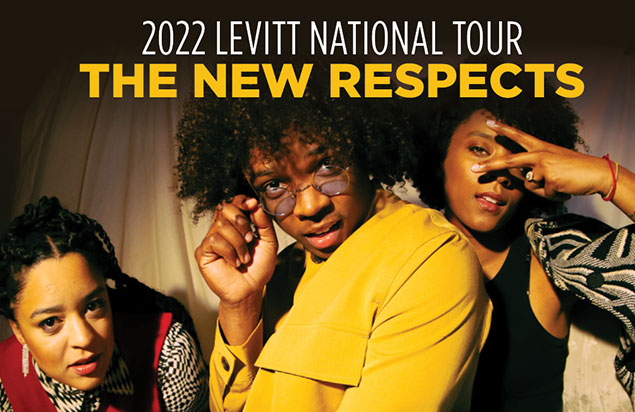 Levitt National Tour presents The New Respects
Saturday, June 4 · view days & times
Venue: Levitt Pavilion SteelStacks

FREE
The 2022 Levitt National Tour presents rising stars and family affair The New Respects, for an electrifying evening of danceable fusions of pop, soul and rock & roll. The band is turning heads with their bright, feel-good tracks stacked with propulsive beats and lush harmonies. Hailing from Nashville, Zandy Mowry lays down the group's funk-inspired grooves on guitar, her brother Darius Fitzgerald drives the beat with his retro rhythms and their cousin Jasmine Mullen brings it all together with soaring lead vocals.
Having performed together since their youth, the 20-something trio uplifts audiences with their playful, energetic and familiar vibe. As the daughter of two songwriters—including award-winning gospel singer-songwriter Nicole C. Mullen—lead vocalist Jasmine Mullen began developing her songwriting prowess as a young child. As high schoolers, the coed cousins toured as background dancers for Mullen's mother and formed the first iteration of The New Respects, a folk/indie-rock band called the John Hancock Band. After growing up on a steady musical diet of gospel and The Jackson 5, the Fitzgerald siblings joined Mullen in exploring a wide range of musical styles as they entered adulthood, drawing inspiration from artists like Aretha Franklin, The Rolling Stones and The Beatles as they shaped the eclectic sound of their new band.
Filled with catchy hooks and fresh throwback-inspired grooves, the group's debut 5-song EP Here Comes Trouble (2017) launched them into the national spotlight as Rolling Stone named them one of "10 New Artists You Need to Know." Quickly gaining traction with fans and critics alike, the EP's standout single, "Trouble" garnered over 2M streams and received sync placements with Fox Sports, ESPN and TNT. On the heels of their success, The New Respects embraced an aggressive touring schedule, opening for Switchfoot, Robert Randolph, O.A.R., and NEEDTOBREATHE, and making appearances at key festivals such as Hangout, Bumbershoot and Rock the Ranch. The group's star only continued to rise after releasing their 2018 album Before the Sun Goes Down to critical acclaim. With touring halted during the pandemic, The New Respects worked on new music and recently released their first acoustic EP, Don't Panic (2022) featuring spiritual inspirations to hold onto hope and love during times of uncertainty.
Levitt National Tour audiences are in for an unforgettable evening that's equal parts eclectic and electric featuring fan favorites "No Drama," "Freedom," and "What Makes the World," plus the debut of new music from their upcoming album this summer! And those eager to experience a taste of The New Respects before the Levitt National T our can check out their music, including current EP Don't Panic, on their Spotify channel.
Presented by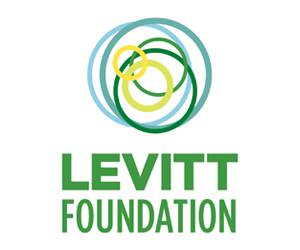 Schedule
Venue Information
Levitt Pavilion SteelStacks
645 E. First Street
Bethlehem, PA 18015
610-332-1300
map & directions