Board of Directors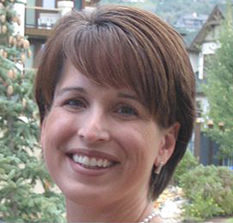 Erin Zebertavage · Chair
Downtown Manager
SouthSide Arts District
Levitt Pavilion is a treasure to Bethlehem and our community. It's a joyful celebration to be outside all summer and enjoy free live music from fantastic, talented performers! Join us!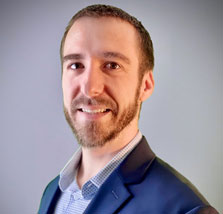 Kevin Janus· Vice Chair
Manager, Wealth Management Strategic Initiatives
Park Avenue Securities
My family and I are proud residents of the City of Bethlehem and I am honored to serve on the board of this inspiring organization. The Levitt Pavilion brings Lehigh Valley residents together and strengthens our community engagement through music.
Philip Gauffreau · Secretary
Principal & Discipline Leader, Geotechnical Engineering Services
Colliers Engineering & Design
My involvement with Levitt Pavilion Steel Stacks began as the geotechnical engineer for the project. I can remember opening night with Marcia Ball, and how excited we were to see this fantastic project come to fruition. Later, I was asked to join the Board, and I jumped at the opportunity. Since then, I can say my involvement with Levitt Pavilion has been one of the most rewarding experiences in my life. I truly believe in Levitt's mission to "Bring communities together thru free, live music." I feel we accomplish this goal every night we have a show, and the Levitt Pavilion has become a wonderful asset to the Lehigh Valley.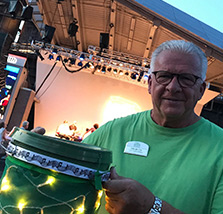 Dan Miller · Treasurer
Brand Ambassador
Mack Trucks Lehigh Valley Operations (Retired)
When I attended my first show at Levitt on the lawn, I was completely blown away. It was such a great experience, that I really wanted to become part of it all. For me, it was the setting on the lawn, the beautiful stage, the Stacks in the background, the phenomenal sound system, the beautiful lawn and of course all of the amazing acts and talent of all Genre's and to think it's free for the public to bring their lawn chairs, sit with friends and family, be able to drink the beverage of choice, enjoy good food while you sit and listen to amazing music on a beautiful warm summer night! Wait, you can even bring your dogs as well!! I like to think of Levitt as the Happiest Place in the Northeast, kind of like the Disney of the Northeast. Where else can people go, relax with their friends, in a beautiful setting and most importantly forget about their hectic day or their troubles they could be experiencing in their life for just a few hours. Music is a healer! I knew I wanted to be involved and also had an opportunity to represent my company, Mack Trucks who has sponsored The Mack Truck Stop concession stand. I currently have three straight years running of attending all of the shows and I love Levitt. I am honored to be on the Board representing Levitt! Thank you and see you on the lawn!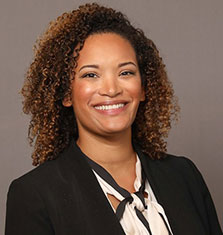 Julia Anderson
Underwriting & Training Specialist
AIG Private Client Group
I am a 15 year insurance professional holding a Risk Management & Insurance degree from St. John's University. I am a lifelong music and arts enthusiast, and look forward to future shows and movies on the lawn with my family!
Fun fact: My first concert was the free Ray Charles show at Musikfest!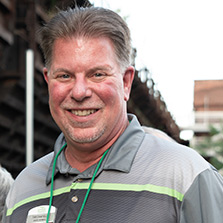 Timothy Canfield
Vice President and Government Banking Relationship Manager
TD Bank
I became involved with ArtsQuest when I began working in the Lehigh Valley in 2008. The SteelStacks campus was a dream that was beginning to take shape back then. I served on a few different ArtsQuest committees before joining the Board of Directors of the Levitt Pavilion – SteelStacks. The mission of the organization is the source of my passion for it…..bringing quality free live music, in many different genres, to anyone in our community who would like to attend. Over the years, the shared experiences of our audience have become more impactful. The "feel" of community in our crowds at Levitt is palpable. I have been fortunate to get to know Liz Levitt and to attend a few of her annual meetings in California for the Board Members of all the Levitt Pavilions nation-wide. Those meetings have been a source of inspiration and best practices. I was honored to serve as our Board Chair from 2017-2019 and we are making significant headway in ensuring the long-term sustainability of our organization. Even though I no longer work nor live in the Lehigh Valley, I remain committed to The Levitt Pavilion and ArtsQuest, because of the quality of programming and positive impact they bring to the community.
In my opinion, nothing brings people together like music. In these challenging times, we should be leveraging all resources that can bring all members of our communities closer together.
Wil Carrasquilla
President
Movement Moves Media
Dawn Cressman
Special Education Teacher
Salisbury High School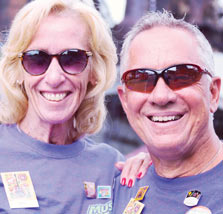 Mario Galante
Community Volunteer
Community is defined as a feeling of fellowship with others as a result of sharing common attitudes, interests and goals. Spending one night on the Levitt Lawn, one can certainly feel that that definition applies to the crowd gathered in this unique energetic environment. Levitt is a place to enjoy a wide variety of music and spend a wonderful summer evening. However it does not stop there. I love Levitt for the community it has created that is different from anything else. A common bond of purpose, friendship, and euphoria permeates the atmosphere on the lawn. I love being part of the board and watching the fires of Levitt grow and burn brighter every year. The community and corporate support is amazing. But the true success of Levitt lies in the community that gathers at every concert. The many familiar faces and the many new faces we see every night. Come join us on the lawn, support the vision of great live music in an awesome setting, have some great fun and be part of the force that keeps the community growing and the fires of Levitt burning. See you on the lawn!!!
Hillary Harper
Project Manager, Fire Protection
Victaulic
​Susan Lawrence
Senior Vice President, Ambulatory & Post Acute Services
Lehigh Valley Health Network
Keith Micucci
CRNP, Vice President Operations
Lehigh Valley Hospital-Muhlenberg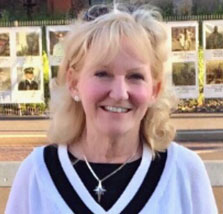 Terri Mento
Vice President of Human Resources
Valley Youth House (Retired)
"Life is about the little moments, like the moment when the whole crowd at Levitt sings with the band in unison!"
Cuong Tran
DDS
Tran Dental, LLC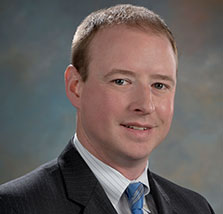 Matthew T. Tranter
Partner
King, Spry, Herman, Freund & Faul, LLC
Matthew T. Tranter is a partner with KingSpry, concentrating his practice in business and real estate law. He began his legal career as an associate with the Law Offices of John Stover, then served as Associate Counsel for T.H. Properties. Most recently, he worked with the law firm of Maloney, Danyi, O'Donnell and Tranter, where he represented entities and individuals on a wide array of business and real estate transactions. In 2017, he was named to the list of "Select Lawyers" by Lehigh Valley Style Magazine. He earned his Juris Doctor from the Widener University School of Law and a Bachelor of Arts in Economics from the University of Pittsburgh.
Daniel Torres
Orthopedic Hand and Upper Extremity Surgeon
Lehigh Valley Health Network
Sharon Waddell
Interior Designer
Tanner Furniture
I love how our community can get together and enjoy the artists, the weather, and each other's company for three seasons of the year at the Levitt Pavilion.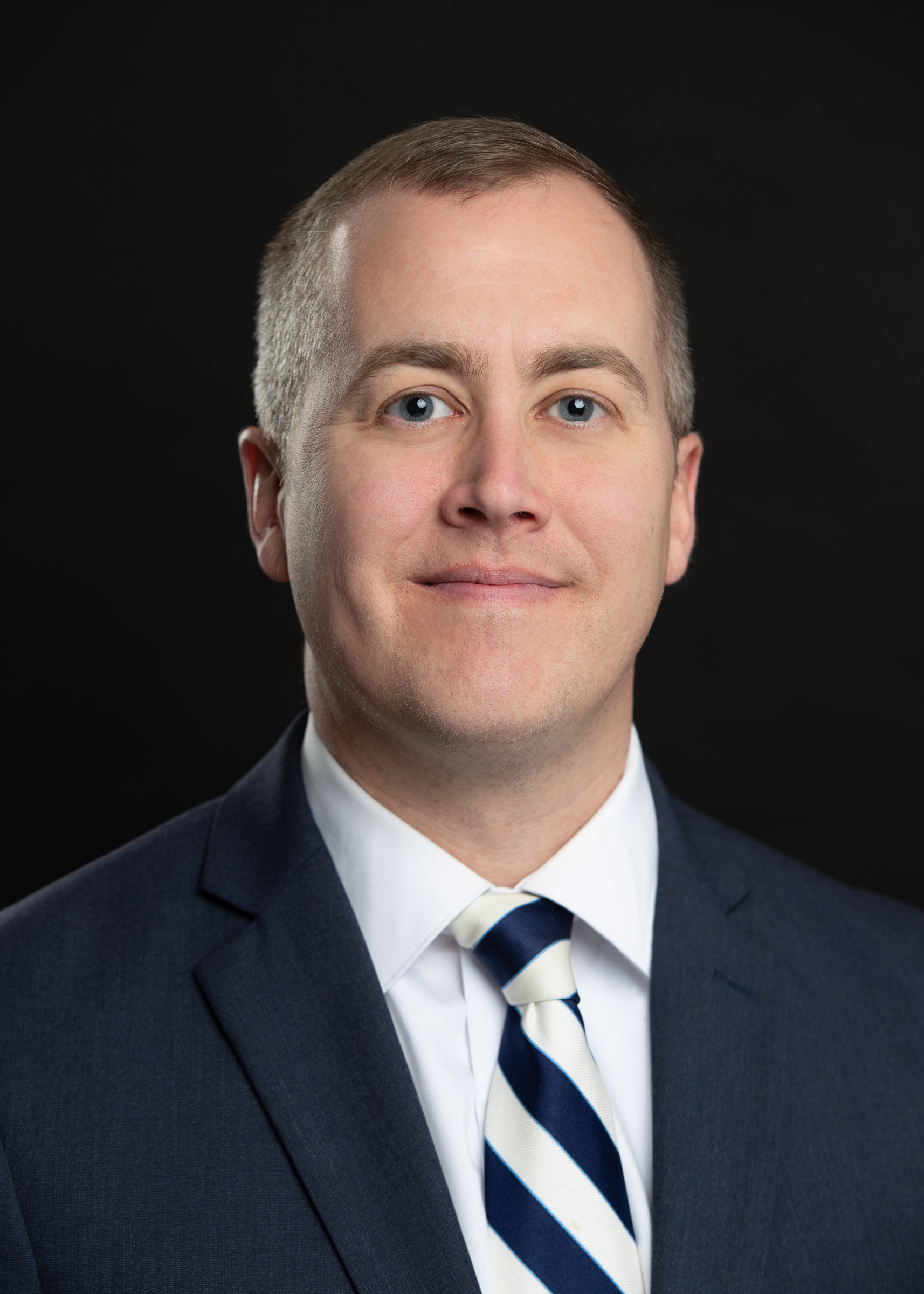 Doug Warfel
Director of Business Recruitment and Lending
Lehigh Valley Economic Development Corporation
Chuck Yeoman
Community Volunteer