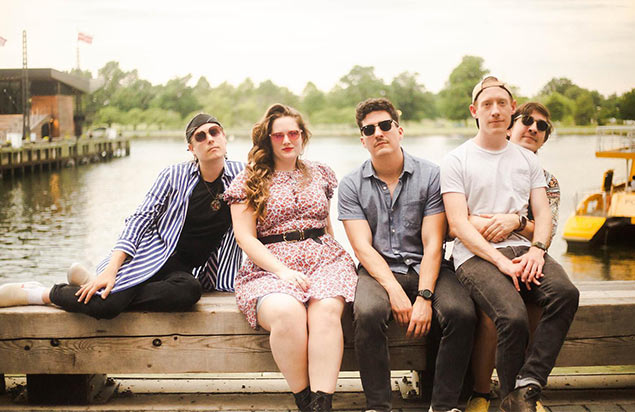 Erin & the Wildfire
Friday, July 7 · view days & times
Venue: Levitt Pavilion SteelStacks

FREE
Virginia roots, powerful vocals, and an indie-pop soul.
Erin & The Wildfire started as four college kids in Charlottesville, Virginia making music just for fun, but has grown into a flourishing, decade-long musical relationship among four best friends. E&TW, who now call Virginia's capital city of Richmond home, have evolved their sound over the past ten years to where it currently stands firmly in the soul and indie-pop genres, drawing influences from a wide range of artists including Emily King, D'Angelo, YEBBA, Vulfpeck, and Donny Hathaway.
The band blends the expressive, powerhouse vocals of frontwoman, Erin Lunsford, with the pop, funk, and indie sensibilities of bandmates Ryan Lipps (guitar), Nick Quillen (drums), and Matt Wood (bass). In addition to the core four, E&TW has recently found a kindred musical soul in keyboardist Stephen Roach, who has played with the band since 2019.
Lunsford's lyrics are often deeply personal, focusing on her journey through struggles with body acceptance and self-love. With a passion for songwriting running through her veins from an early age, Lunsford endeavors to connect with fans of all ages by sharing her lived experiences with climate change and fighting the patriarchy in music. E&TW aim to make their shows a space where the audience will feel safe and accepted.
"Each show feels like it's the next and last chance to explain ourselves –another chance to connect with the audience to speak our truth. We hope that people seeing us for the first time (and repeat viewers!) feel appreciated and comfortable and we hope they feel inspired by the tunes."
Their second full-length album, Touchy Feely was released April 1, 2022 and recorded in the Summer of 2021, after nearly a year and a half of virtual songwriting and collaboration during the global pandemic. The new release, named one of Style Weekly's most-anticipated local albums of 2022, was produced by acclaimed songwriter and producer Matthew E. White (Natalie Prass). The meticulous production, impeccable songwriting, and sensual vocals are present as ever on an album that polishes the signature style introduced by their popular single "Shape" in 2020.
Erin & The Wildfire's first live show back, after a pandemic-induced hiatus in 2020, was an exciting sold-out event at Richmond, Virginia's Friday Cheers in 2021. The band also made their debut on NPR's Mountain Stage in 2021 alongside Amy Helm, Chris Pierce, and Christian Lopez, airing to 200+ stations nationwide. E&TW has provided direct support for national tours including Sammy Rae & The Friends' 2022 Follow Me Like the Moon Tour, Maggie Rose's Summer 2022 Tour, and The Dip's Fall 2019 Tour. They have shared the stage with other dynamic acts including Oh He Dead, Marcus King Band, Natalie Prass, Jill Scott, Butcher Brown, Mighty Joshua, The Village People, and Sister Sparrow & The Dirty Birds.
E&TW have also made appearances at some of the largest festivals on the East Coast including Suwannee Rising, LOCKN', FloydFest, CMJ, RoosterWalk, and more. In 2019, Garret Woodward for Rolling Stone cited Lunsford's vocals as the peak moment of FloydFest's 2019 Buffalo Mountain Jam writing, "The jam reached its peak when Erin Lunsford (of Erin & the Wildfire) howled into the heavens."
Media Partners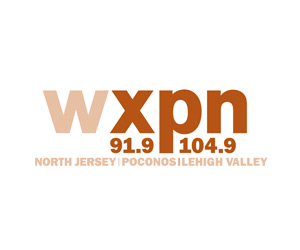 Schedule
Venue Information
Levitt Pavilion SteelStacks
645 E. First Street
Bethlehem, PA 18015
610-332-1300
map & directions